Headlight Restoration

36 Cars for just $84.95

Click here to see what Wikipedia says about Headlight Restoration!

About 90% of vehicle's today have headlights or taillights that are manufactured out of plastic. These parts can be damaged by the sun, chemicals, salt and/or scratched. This affects the vehicle's appearance as well as the ability to see at night when driving safely. Headlight Restoration will save your customers hundreds of dollars because the only other alternative is replacement. The average plastic headlight costs between $200 - $400 + installation. By restoring the headlight to a close to new finish you save your customers time and money.

Before Repairing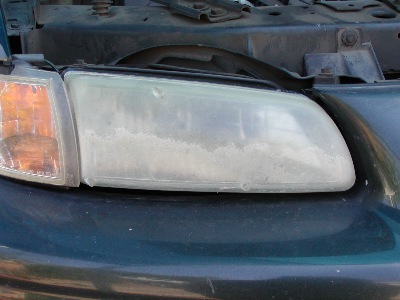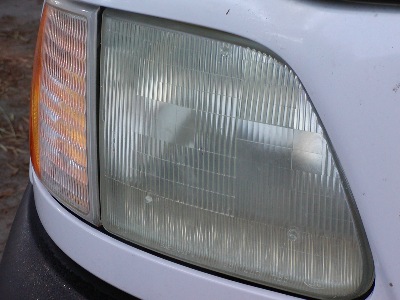 After Repaired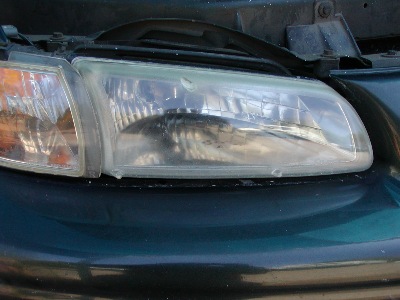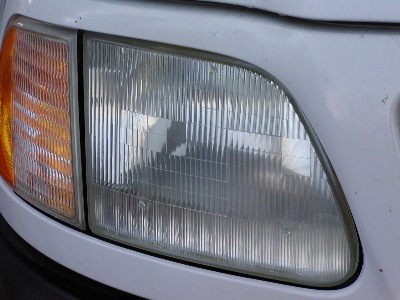 Nano Abrasives Technology (1.2 micron optical grade abrasive)
Works on Glass or Plastic Lenses
100% Chemical Free; Completely Water Based
Eco-Friendly 7.4pH balanced
No petroleum products!
Removes scratches and heavy oxidation!
Service can be performed 24/7
Simple, Fast, & Profitable
No Drying Time
Works indoors or outdoors in all weather environments!
Easy cleanup
Save your customers time & money over replacement cost!
Made in the U.S.A !!!!
Bob,
Thanks for polishing the headlights on my 1999F-150 last week with your KVR system. I knew my headlights were somewhat dim with the oxidation on the lens surface. Sometimes I had to check if my lights were even on.Now after polishing it's like having new headlights with bright, focused beams. That system really works well and its easy. Thanks again Bob.

Sincerely,
John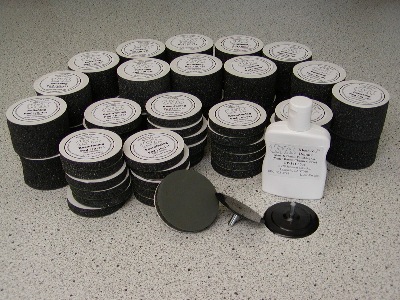 Enough supplies to restore 36 cars!

24 3" Polishing Pads (adhesive backed)

36 3" Resurfacing Pads (adhesive backed)

6oz Glass & Plastic Polish Gel (1.2 micron)

2 Drill mounted Backing Disks, 3"

Click play below to watch the instructional video on headlight restoration.